An ode to the Desert Sky, inspired by its otherworldly wonders and vast whirlpools of stardust and infinite possibilities. Beautiful and mystical.

Desert Sky encapsulates the radiance of the evening sun, the purity of the blue sky and the shimmering lights above - a vibrant kaleidoscope of colour.
Textured jewels and natural gemstones anchor the collection to the earth's elements, while organic-shaped pendants inscribed with uplifting mantras ignite your hopes and dreams.

Whenever you need a guiding light, look to the Desert Sky, the sun, the moon, and dancing stars and remember that the sparkling sea of infinite possibilities is yours.
Beautifully crafted in 18k gold vermeil and sterling silver by a member of the Responsible Jewellery Council. Set with cubic zirconia, natural freshwater pearl, blue topaz, sapphire, pink tourmaline, and moonstone.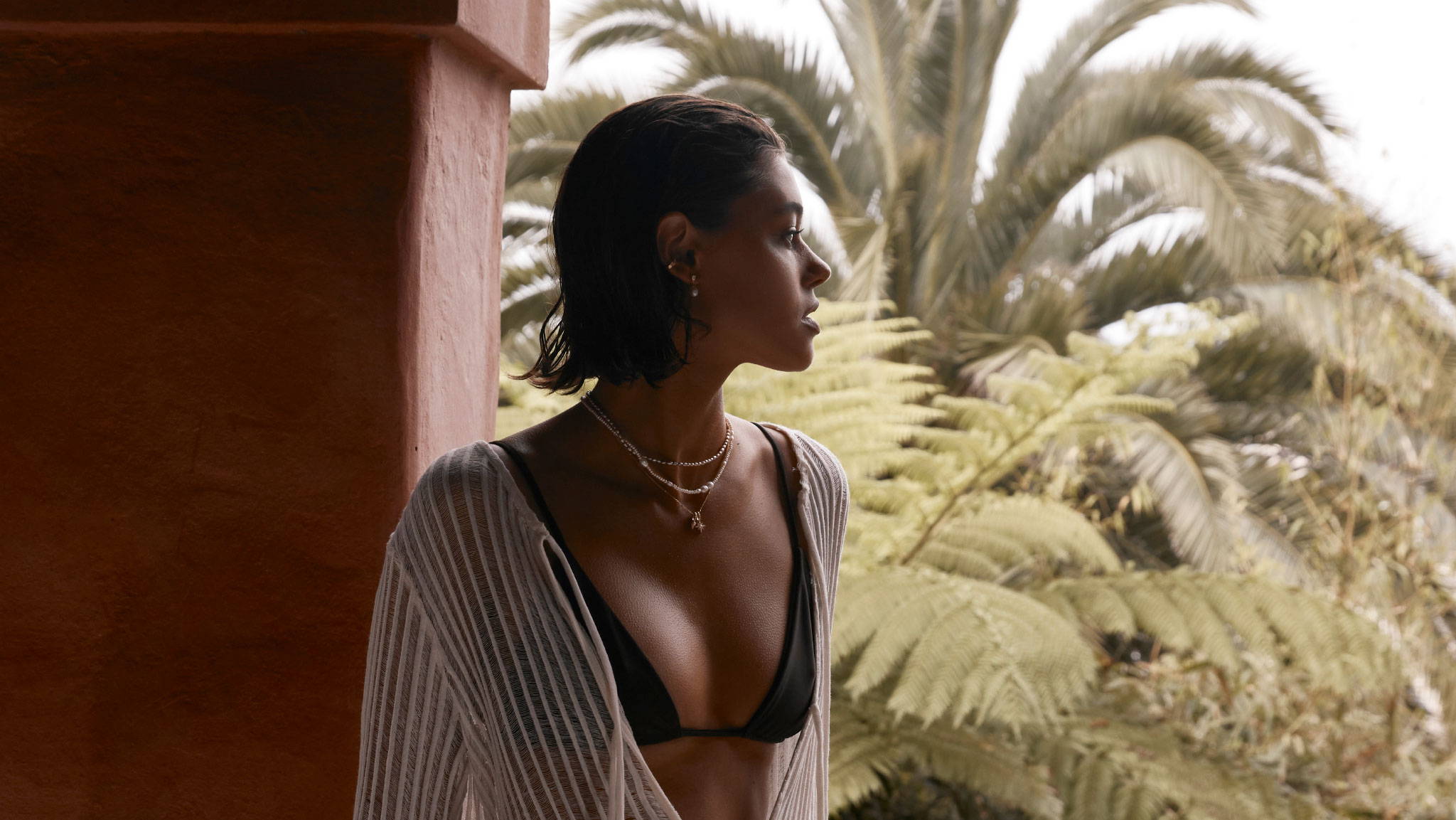 Muse Mia Gaffney
Photography Emily Abay
Film Helen Turner & Sarah McLennan
Beauty Stefanie Pratico
Creative Direction Charlotte Blakeney
Art Direction Sarah McLennan
Styling Lauren Loughnan & Dalena Le
Production Tahlia Noake
Social Content & BTS Natasha Lancaster & Katie Gleeson