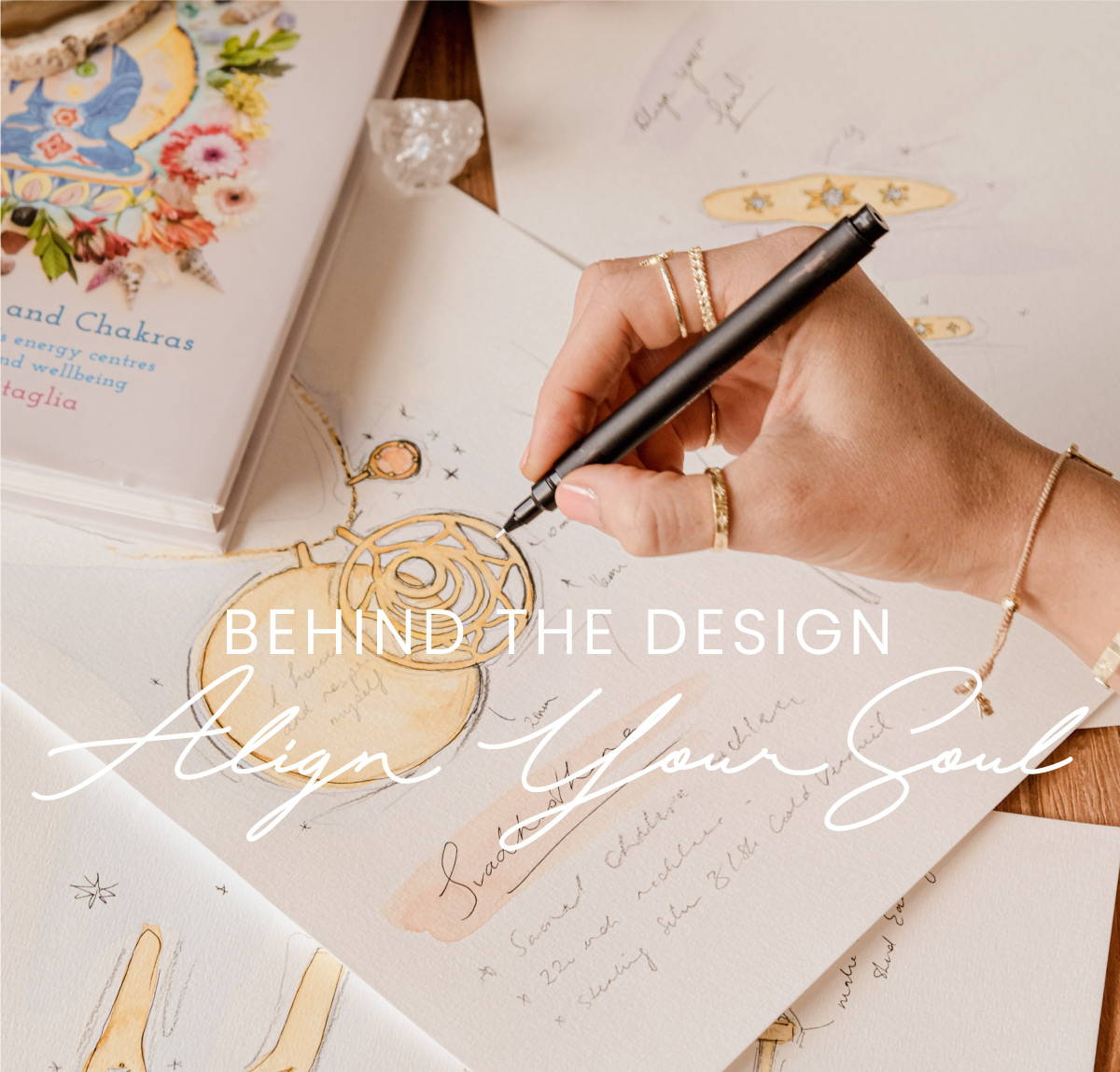 Take a peek behind the design process of our latest collection.
Align Your Soul.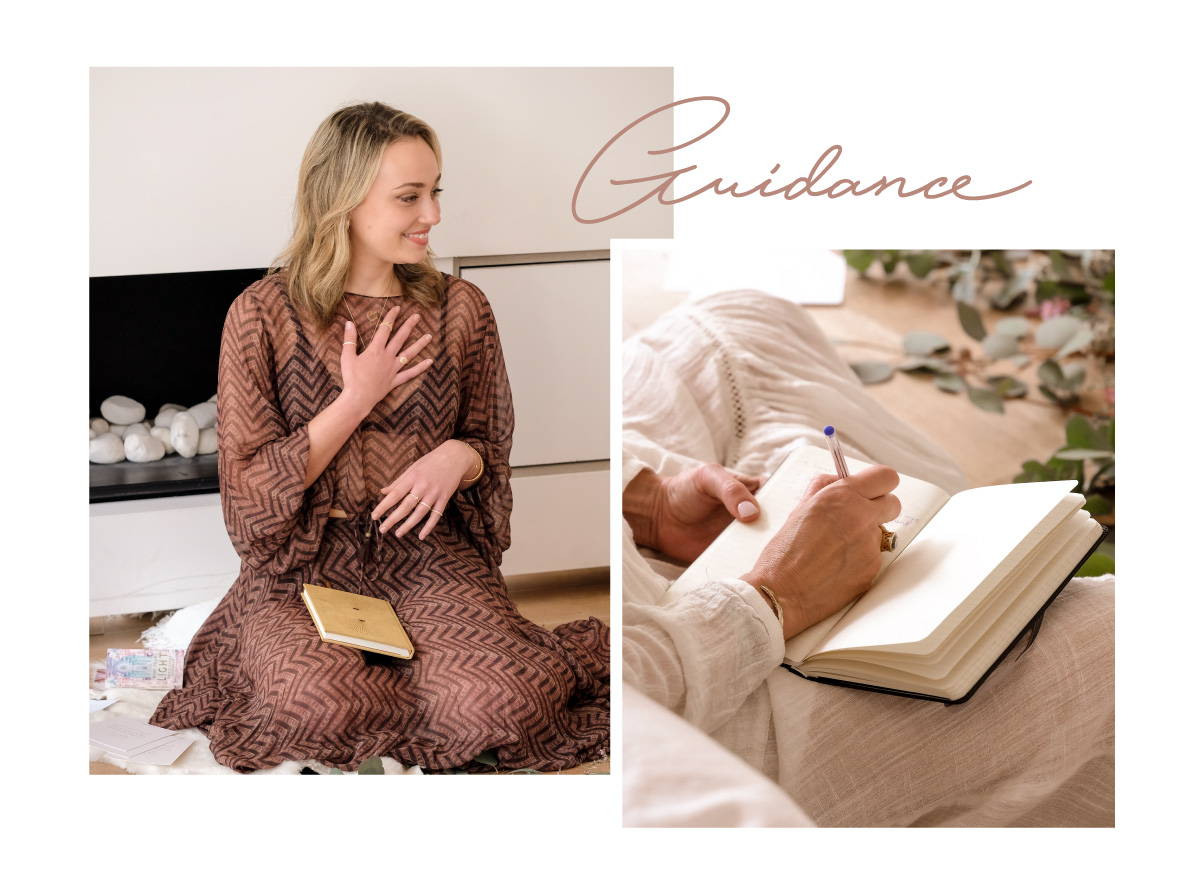 Honouring the ancient chakras, we work with specialist practitioners within our community during the design process.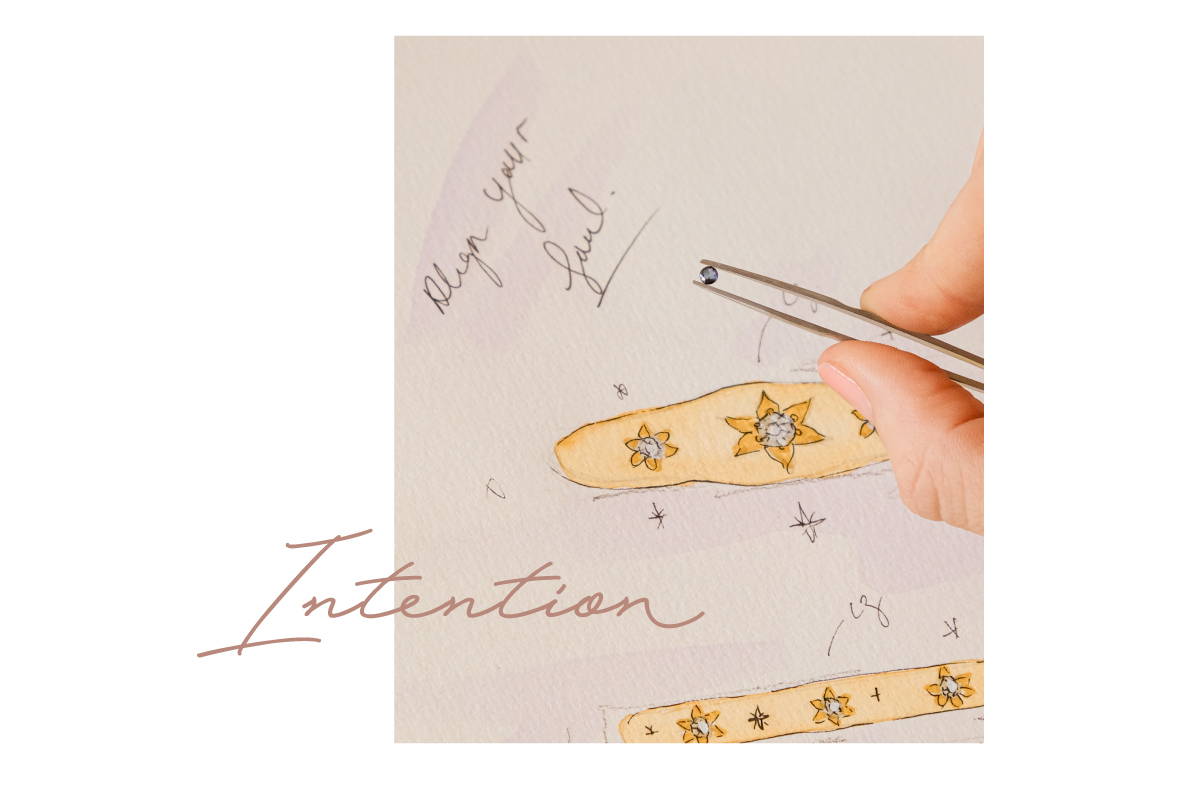 Vibrant gemstones were chosen for their symbolic meanings and energetic properties.  

Mantras were intentionally written to inspire each wearer on their journey.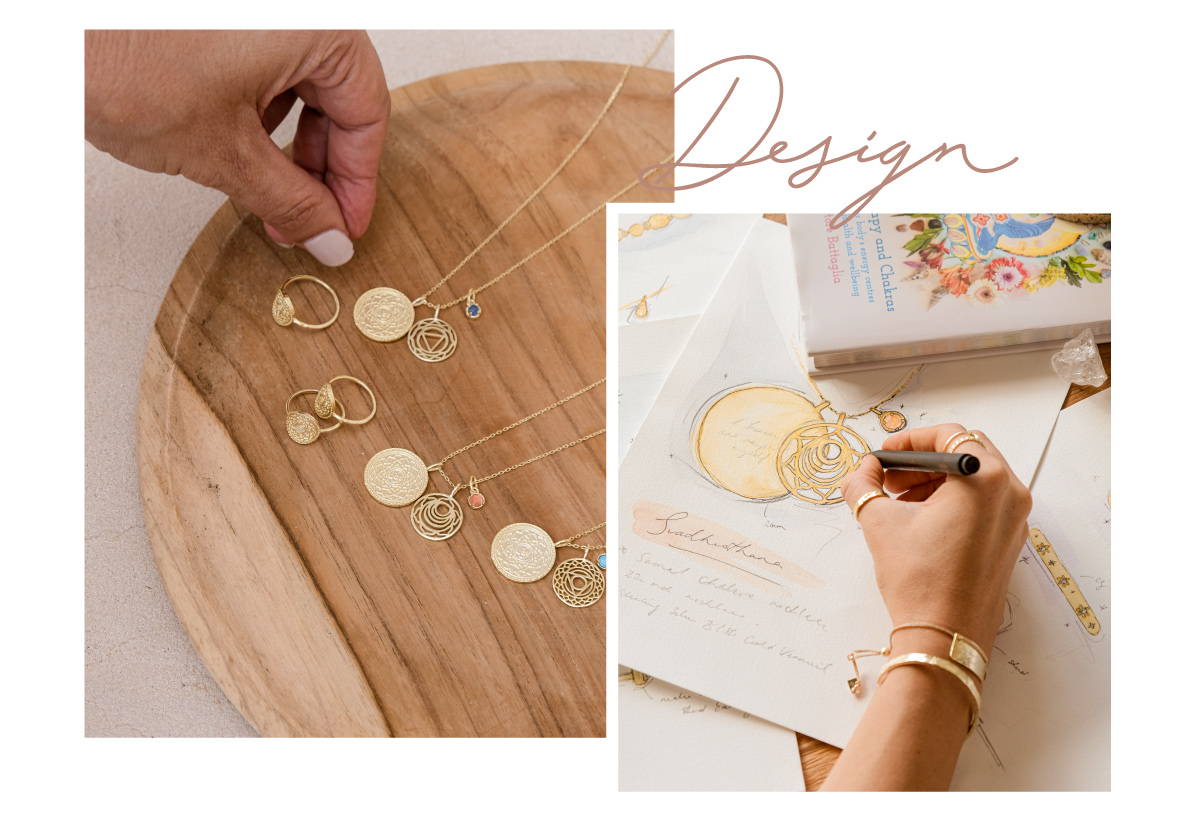 Organic shaped pieces were designed to be stacked and layered with each other.

Discover the new collection instore and online.