At By Charlotte, we're strong believers that empowered women, empower women - this means creating a supportive environment for women to feel empowered to chase their career dreams.  
 
Career progression is an important part of our responsibility to empower women and provide equal opportunities in the workplace. Creating opportunities to further skillsets and explore different passions is something that we prioritise for all team members at By Charlotte.  
 
This International Women's Day, we're celebrating the incredible women of By Charlotte and their achievements. Here are some (of the many) stories of our ambitious and hardworking women who have flourished in their career journeys.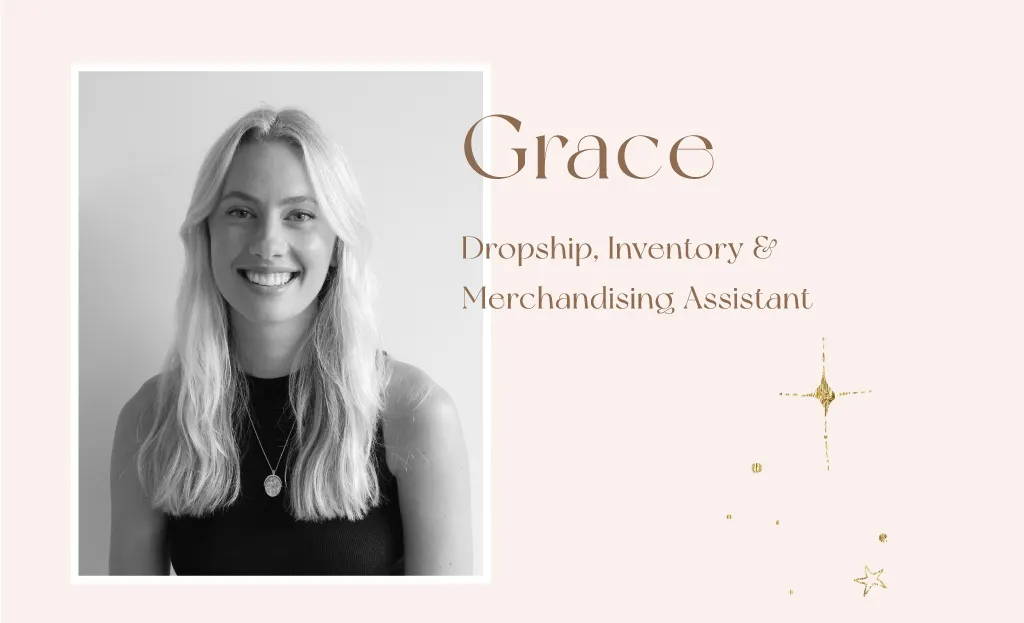 How long have you been at By Charlotte? 


"Since October 2020."
What was your initial role at By Charlotte? 


"Casual Dispatch Assistant then Office & Ecom Assistant."
What inspired this career path for you?  


"I have always wanted to work in fashion and By Charlotte provided me with an amazing opportunity! Through practical experience at work, I have found my strengths, and therefore inventory and merchandising are where my career has developed. By Charlotte has consistently inspired me to work to develop my skills further."
What has been your biggest career hurdle? How did you overcome this?  


"My biggest career hurdle was definitely transitioning from an office support to merchandising role. My responsibilities have increased and I needed to learn new skills to be successful in my new role. Having a mentor and a supportive team has helped me to develop confidence and autonomy in my decisions."
Who inspires you each day? 


"My manager and my Mum inspire me every day. My manager's guidance and expertise have constantly inspired me to improve and given me the confidence to believe that I am capable of anything I put my mind to.  
 
My mum has always been my biggest inspiration. Her constant fortitude to overcome anything has allowed me to take on any situation with confidence and determination. She has always shown me unconditional love and shared her life's lessons which has helped shape the woman I am today."
How do you feel supported as a woman at By Charlotte?  


"By Charlotte is honestly one of the greatest companies I have ever had the pleasure of working at. Everyone is viewed as equals and all voices matter. I really appreciate the effort that Charlotte makes to get to know every individual and my teammates are always constant support."
What advice would you give to young women trying to find their way in the workforce? 


"My advice would be to keep trying and never give up. It is also important to know your worth and that the right job will always come along. You just have to trust the timing and yourself and it will always workout."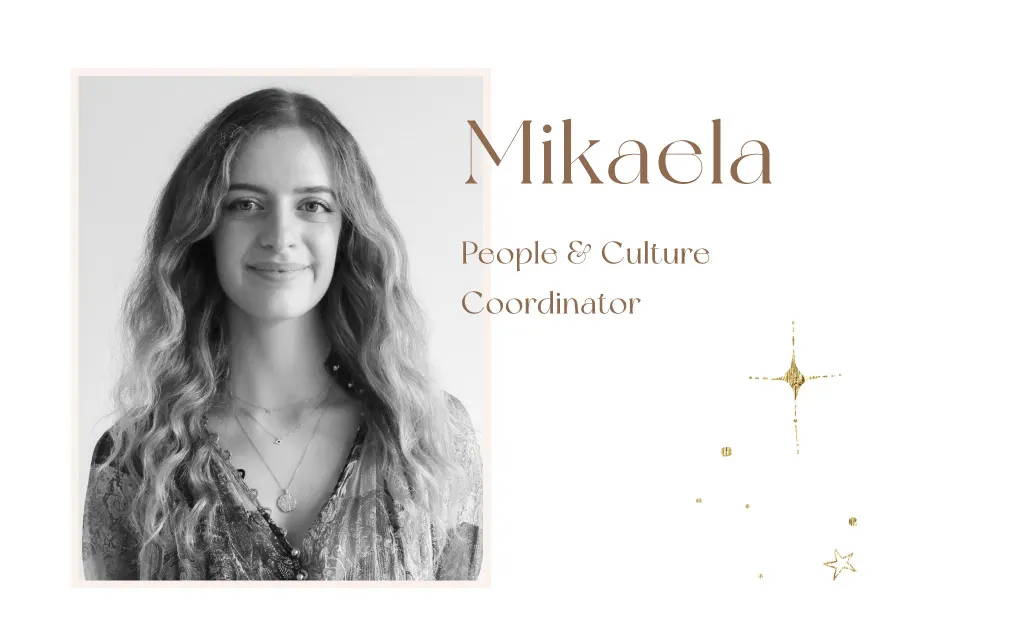 How long have you been at By Charlotte?  


"15 months."
What was your initial role at By Charlotte?  


"Part Time Office Manager/Personal Assistant." 
What has been your biggest career achievement?  


"Landing my current role! I feel like all my years of experience in Retail, Marketing, Administration and HR have all been combined in a really useful and fulfilling way."
 
How has your career passion changed throughout your time at By Charlotte?  


"I wouldn't say 'changed'. Though it has certainly become clearer. I have a mix of experience and qualifications, and it took me a while to figure out the difference between what I was good at and what I wanted to do with my life. I have realised after working at By Charlotte that company culture is something I am both passionate about maintaining through my career, and what I was looking for all this time."
As a People & Culture Coordinator, how have you (and By Charlotte) supported women's progression in the workplace?  


"I am in a lucky position where I get to meet and interact with every employee at the start of, and all throughout their employment lifecycle. This means that I get to know a lot of the junior team who are all mostly studying at uni or have passions that align with By Charlotte and our company. 
I am proud to say that we have celebrated 6 internal progressions from our casual team into permanent roles during my time at By Charlotte, and many department expansions and progressions. I love that internal progression is always on the table when introducing new roles, and that we can nurture, develop, and offer opportunities to our talented young employees in their first full time roles."
What advice would you give women in the interview process for a job?  


"One thing I see a lot in my market research is that women often don't apply for jobs where they feel they don't meet 100% of the requirements, whereas men will apply even when they feel they only meet 50%. 
 
My advice would be to APPLY! Especially if it is a company you admire. Often a culture fit is just as important, if not more important than experience and technical qualifications. We at By Charlotte always consider the culture fit and dynamic a candidate would bring to the team. If they have a good foundation of experience and skills, the technical training can come over time in our collaborative work environment."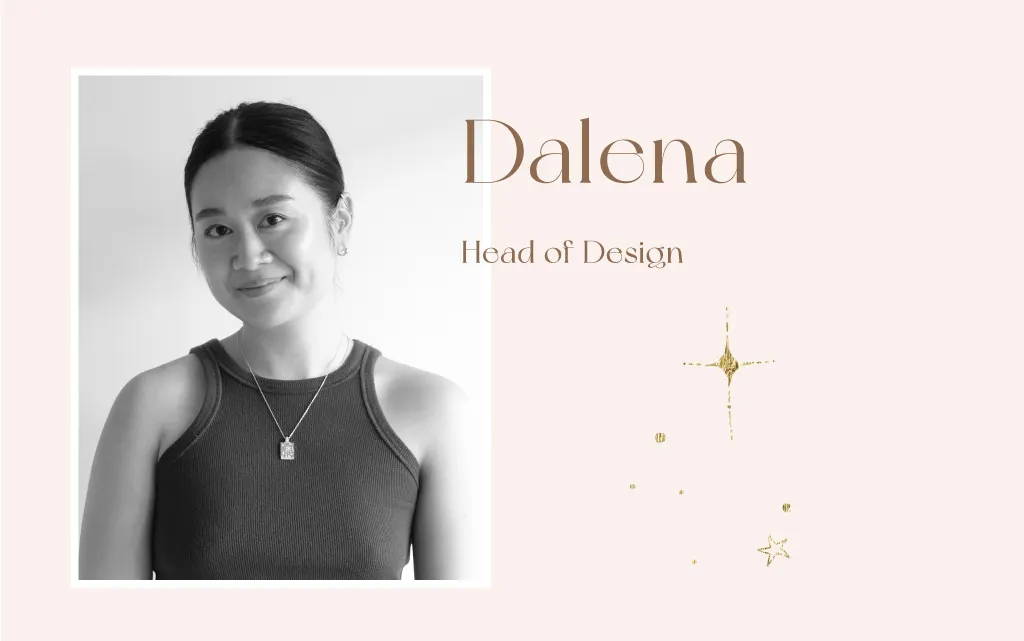 How long have you been at By Charlotte?  


"It will be 8 years in April!"
What was your initial role at By Charlotte? 


"I started out as an all-round assistant. This was when it was just Charlotte handling almost all aspects of the brand. I came on board to assist with online processing and dispatch, wholesale, inventory, and a bit of PR/marketing."
How did you navigate your way to design? 


"Since it was just Charlotte and I juggling all aspects of the business for so long, it was an organic transition. I came on board to support By Charlotte in whatever capacity Charlotte needed me in. That meant working across product development, production, wholesale, and retail—so design was a natural extension of that. Initially, it was a small part of my role but over the years it became a defining factor of what I loved about working at By Charlotte. I was lucky enough to be able to eventually transition into a completely design-based role!"
What inspires your creative mind? 


"I follow a lot of artists and manifestation and mantra accounts on Instagram. Even just a word or a simple line from a poem or mantra can spark a creative moment for me!"
What was your biggest career hurdle? How did you overcome this? 


"For a few years I was managing quite a few departments in the business from design and production to wholesale and inventory management. I do thrive on being busy and challenged, but eventually it did become too overwhelming as the business grew. I would categorise this as a personal and career hurdle – learning to let go and trusting and allowing others to support and assist. Teamwork makes the dream work! This all happened as I was transitioning into my design role, so while challenging it was also incredibly rewarding."
Working closely alongside Charlotte since the beginning, how have you been guided and empowered by a female mentor? 


"Charlotte truly is our North Star! Her spirit and the light and love she shines on everyone around her is incredibly inspiring. The way she runs her business and lives her life continually reminds me that kindness is not a weakness but the most important virtue someone can have. The fact that she has built the brand from the ground up to where it is today without losing sight of that is extremely empowering. We have a lot of young female employees in the business, and I have experienced first-hand how impactful having a great female mentor is."
What advice would you give to a woman at the start of her career? 


"Be confident in what you do, know your worth and work hard."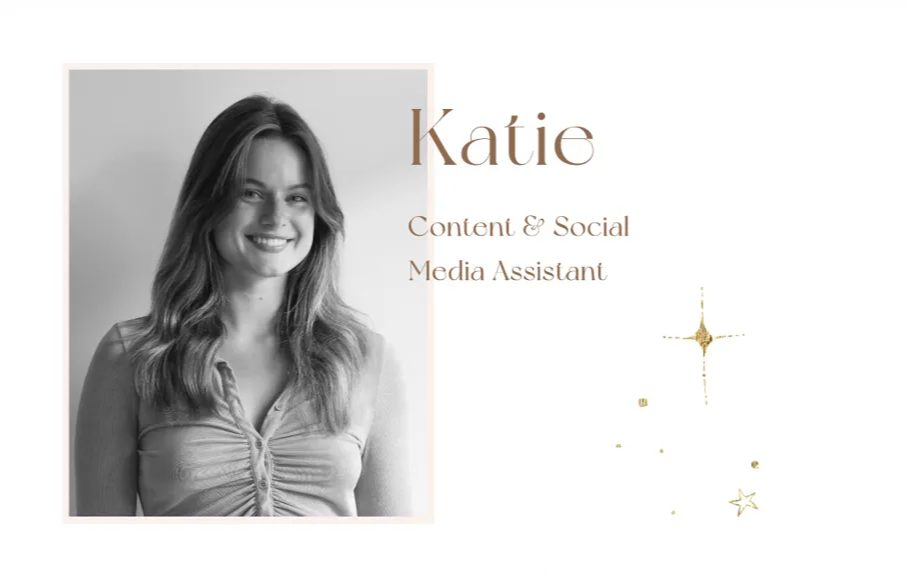 How long have you been at By Charlotte? 


"I've been at By Charlotte for just over a year."
What was your initial role at By Charlotte? 


"My initial role at By Charlotte was as a Christmas casual! I had just moved down to Sydney from Queensland to pursue my modelling and photography career. I was blessed enough to be asked to stay on as a full-time dispatcher through the New Year and 2021. Being separated from my family for so long was really hard, but during that time I formed many amazing relationships with the beautiful women at By Charlotte who all helped each other through this period. Towards the end of lockdowns and 2021, the Content Creator role popped up and I just knew I had to go for it!"
How do you balance dual employment? 


"I like to keep all aspects of my life very balanced. I'm fortunate enough to love and thrive off the work that I do so I'm always inspired to be creating. Modelling, photography and content creation form the perfect little trifecta and all complement each-other which helps keep my work balanced. I find planning in advance keeps me prepared and Pinterest boards are my favourite!"
What keeps you driven?  


"In line with balancing my work, I also have to make sure I take time to do the things I love. Cooking, camping, surfing and ceramics are some of my favourite things to do to ground myself when I feel uninspired with work. Allocating time to listen to my body and do more of what fuels my 'inner child' refreshes my mind and keeps me driven."
How have you been inspired by a female figure in your life? 


"I'm lucky enough to be surrounded by many intelligent, driven and independent women in my life who inspire me every day. My mum is one of the most influential women in my life, and I have learned so much from her. She's a graphic designer, sprint coach, primary school teacher and she's also studying - safe to say I inherited my love of being busy from her! It's super inspiring to see that she has an interest in many things, and managed to turn them all into a career while keeping that work-life balance.
(She's probably reading this… Hi Mum, miss you!)"
What has been your biggest career hurdle? How did you overcome this? 


"My biggest career hurdle actually happened before I joined By Charlotte. All of primary and high school I was set on becoming a marine biologist, and spent 2 years at uni studying it. After moving to Sydney and with lockdown starting, my freelance work was slow and I was struggling to keep up with online learning. It was definitely a punch in the guts to see my dreams not working out as I'd imagined, however with that came so many new opportunities. I really embraced my creative side to keep myself occupied, and with that I became inspired to chase this new chapter of photography and creative work."
What would your advice be for a woman starting a career in the creative space? 


"Back yourself! Always remember your true values, goals and visions. Talk to others within the fashion industry, start creating your own content, form relationships with your dream brands via social media and show the world your style. I started off by taking the time to curate my personal brand image and reaching out to brands to gather experience in creating content, which helped me gain heaps of skills!"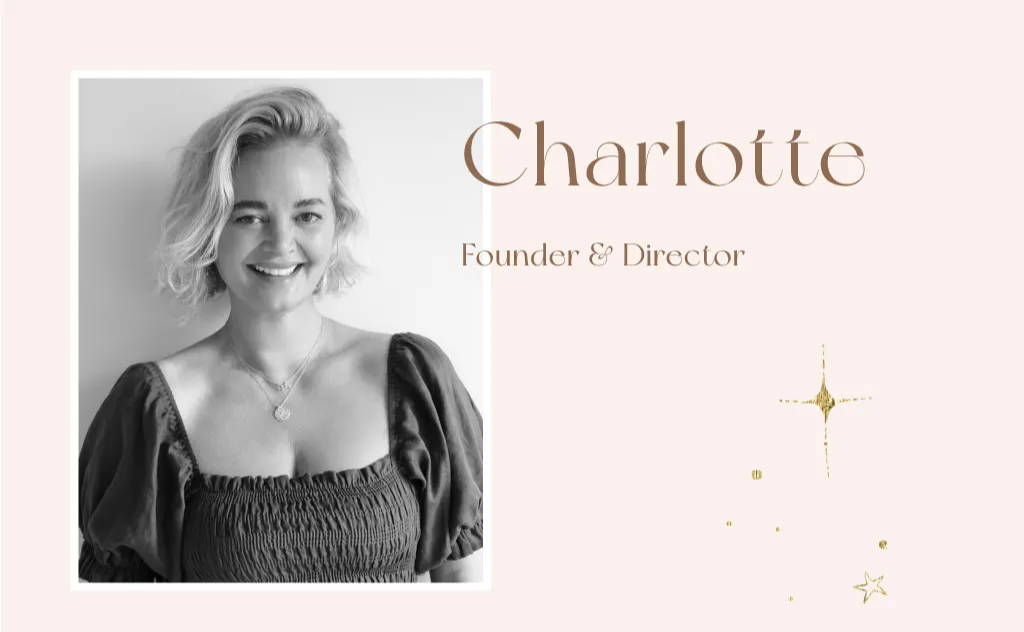 What inspired you to start By Charlotte? 


"By Charlotte was born from my passion to inspire wears through intentional and meaningful jewellery. Each piece of By Charlotte jewellery tells a special story and holds a deeper meaning. My first design, the Lotus Necklace, was inspired by the story of the lotus flower, symbolising hope, growth and new beginnings."
What makes you feel most empowered as a woman?  


"I am constantly empowered by the dynamic women who surround me. Seeing my friends, family, and team flourish makes me feel inspired to do the same. I strongly believe that by supporting each other and working together we can achieve our goals and shape the future."
What has been your biggest hurdle as a woman? 


"My biggest hurdle in life has been my IVF journey. At the age of 40, I embarked on a 6-year journey of trying to conceive with the support of IVF, Chinese medicine and acupuncture. The journey was long, hard and at times soul destroying. I felt battered and bruised and wasn't sure at times if I could continue to try to fall pregnant. 10 rounds of IVF and 23 transfers later, our shining light arrived! My daughter Estelle has awakened my soul and fills my life with nothing but happiness and love. I feel truly blessed to be a mother."
Tell us about the mantra 'Everything You Are Is Enough'.

"Our brand mantra, 'Everything You Are Is Enough', really brings to life the spirit of By Charlotte. As a brand, we aspire to empower our community to believe in their inner magic and that they are worthy of their dreams."
How have By Charlotte helped female employees progress in their careers? 

"As a woman, nurturing the growth and development of other women within the business is so important to me. Ensuring that our team are given every of opportunity to learn, to be listened to, to lead, and to support other women has been key to development of our team. It has been such a great pleasure to guide and watch our team grow within the business, with some starting as casual dispatchers and now becoming the head of their department!"
What advice would you give to women in business? 


"My advice to all women is to always believe in yourself. Be prepared to work hard and adapt to change, and know that you have the strength to overcome anything. You CAN have it all."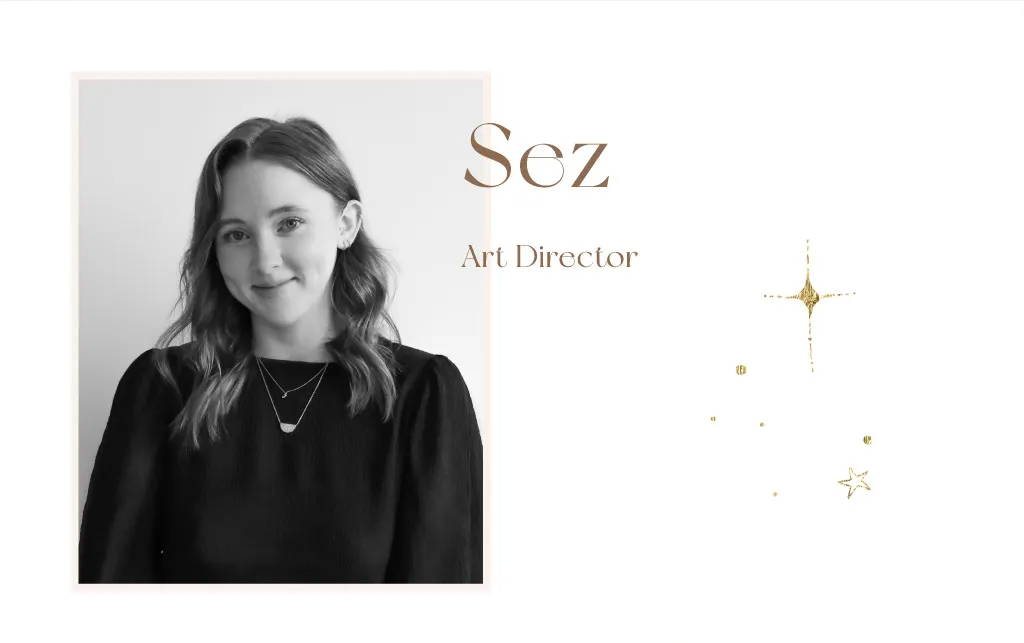 How long have you been at By Charlotte? 


"It will be 5 years next month!"
 
What was your initial role at By Charlotte? 


"I was initially hired as an Ecommerce Assistant. There was only 4 of us at the time, so it wasn't really your traditional Ecom role – we all wore many hats! I am grateful that I had the chance to show my potential in areas other than just Ecom, which saw me move into a completely creative role very early on."
 
How have you been empowered as a woman in the creative field? 


"I'm very lucky to be surrounded by so many talented and inspiring women every single day! Everyone at BC is so supportive of each other and being able to work so closely alongside so many amazing women provides constant motivation to push and challenge myself in everything I do, both within my career and on a personal level. I also follow a lot of amazing female creatives on Instagram who always act as a source of inspiration for me."
 
How has your experience at By Charlotte shaped your journey to becoming an Art Director?
 
"I can honestly say, I wouldn't be where I am today if it wasn't for Charlotte and the opportunities, she has given me - she is my guiding light! She inspires me, challenges me, and supports me in everything I do. Charlotte has established an extremely positive and uplifting work environment, which is a true testament to the person she is and has been so inspiring to watch. Having the constant support from her and the rest of my BC fam has helped guide me to where I am today – it just goes to show that dreams really can come true!"
 
What has been your biggest career hurdle? How did you overcome it?  


"I think my biggest career hurdle was transitioning from a Graphic Designer to an Art Director, which was extremely daunting to me at first! I tend to be a bit of a perfectionist, so learning to let go and building trust in others to support was a huge step for me - we are more powerful when we empower each other. There were a lot more responsibilities that came with my new role, so navigating this whilst trying to build my confidence and trust in myself to not only get the job done but inspire and lead my amazing team has been an extremely eye-opening experience."
 
What would your advice be to a young woman trying to progress in the creative field? 


"Be kind to yourself and remember you don't need to fit into the mould of someone else. Work hard, constantly challenge yourself and always be open to feedback – it is one of the most valuable traits a creative designer can have!"