In light of International Women's Day, we want to celebrate the journeys of some incredible businesswomen. We interviewed Elle Halliwell from Auricle Ear Seeds, Lauren from Relier, and Bethany from Bess about their experience as women in the business game. Below are the stories of how these inspiring women built an empire from a dream…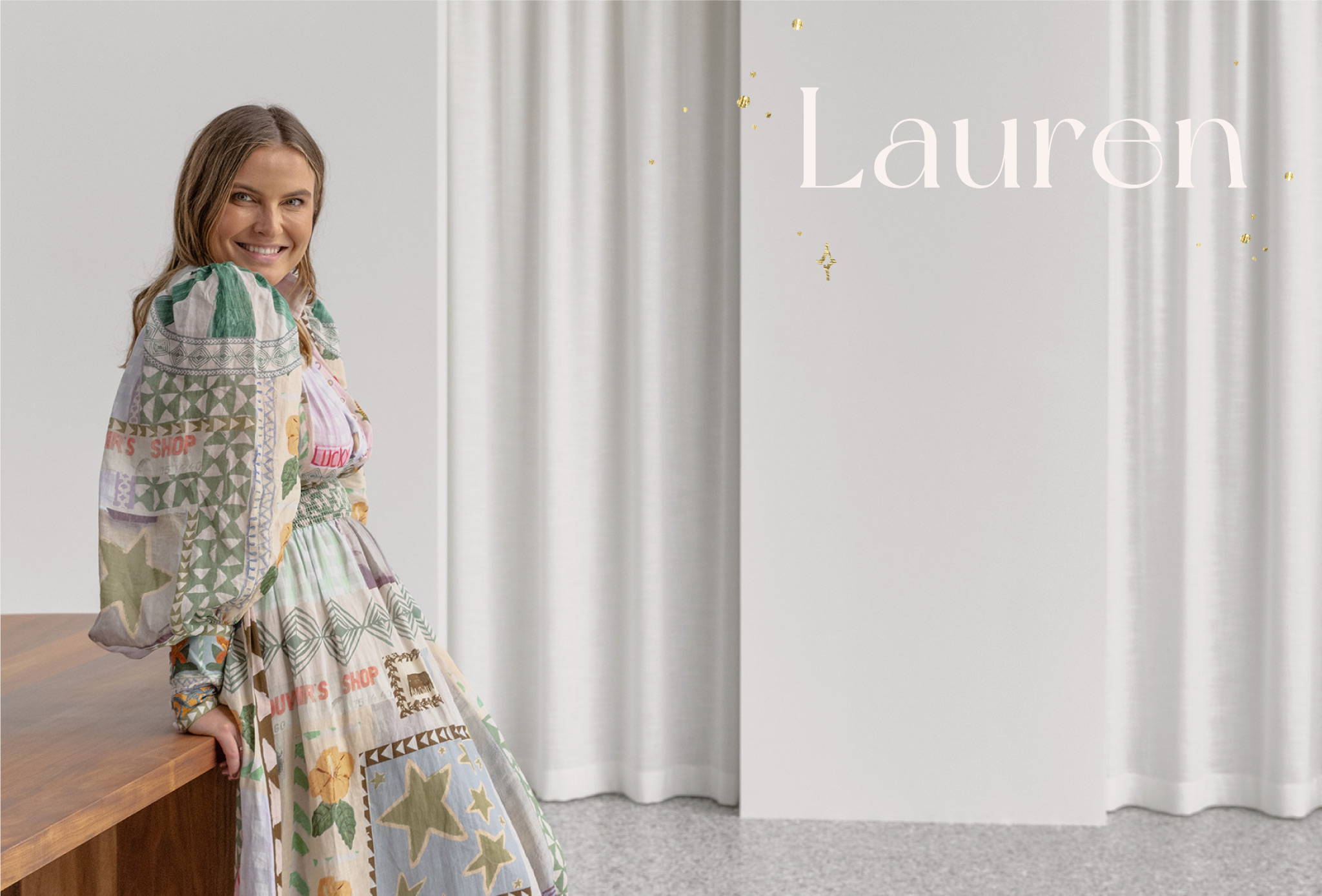 Lauren is the Founder & Director of Relier , a recruitment agency that focuses on creating meaningful retail careers and purposeful brand connections.

What inspired you to start Relier?

I have always felt that retail isn't often considered a serious career path and it is something that I struggled with in my early days and that does continue to frustrate me now. The education system we have doesn't promote career opportunity in retail and fashion well. There are limited courses that exist that do a good job of helping young girls explore the career opportunity in this realm. I personally faced a fair bit of judgement when I chose to follow my passion for retail over tertiary education options.

I've always thought of Relier as a way to champion careers that start on the shop floor and move far beyond. I know countless stories of incredibly successful women (and men) who started their careers in-store and now own their own labels, are Commercial Directors, General Managers, product team extraordinaires and more. The opportunity for a career in fashion is endless and the best high-level careers that I know started in a store front.

Relier is my way of championing retail as a genuine career loudly and clearly. My goal is to inspire the young girls I meet with to understand the career potential that can come from a role that starts on the shop floor. My approach to recruitment isn't run-of-the-mill like a regular recruitment agency. I love sharing career advice and inspiration to young ladies and gents who are passionate about leading long-term careers in the space.

What makes you feel most empowered as a woman?

That we achieve seriously good business results through kindness, graciousness and nurture. I am so grateful that I work in an industry that is predominantly female-led. I have been so lucky to have learnt from a long list of incredible female mentors who are kind and gracious in the way they communicate and the results they achieve through that in a business setting is incredibly powerful to watch. I love that female leadership achieves results in a way that is connected, considered and inspiring. It's not about being cut-throat or domineering. Being a female leader is driven by relationship building and empowerment and that is a big yes from me.

What has been your biggest career hurdle? How did you overcome this?

My dream role in the first decade of my career was to be a National Retail Manager. I stepped into that role earlier in my career than I expected to. It was exciting and scary all at once. But when I stepped into the role, I realised it wasn't actually something I enjoyed and it didn't feel like the right fit for me at all. I resigned in my first 3 months and had no other job lined up. The goal I had worked towards for the first half of my early career fell apart before my eyes. I lost confidence in my ability to be successful at a national level in the retail game. It was a bit of an identity crisis for me really - after so many years of working towards a clear career goal I was left in a bit of a rut feeling unsure what my next move would be. It's confusing to feel like a fish out of water in a place that was formerly your comfort zone.

Resigning quickly from a dream role with a dream brand took a big hit to my confidence. When I stepped into my next role, it took me at least 6 months to regain my self-belief and to truly start to back myself again. The first role I accepted after my 'great resignation' was with a brand that wasn't necessarily aligned with my personal taste and that in itself was another challenge to overcome. But working with that brand connected me with some of the most important mentors and important leadership lessons I have had in my career. And so many people grew to love that brand while I was working there - I saw the powerful impact I could have on people's impression of a brand both internally and externally. People work for people, not businesses at the end of the day and when I stepped into that business I knew I was surrounded by people who believed in me and would challenge me in the best of ways. I made the decision to work for a particular leader over a particular brand name at that stage in my career and at the end of the day, that is what helped me overcome the confidence battles I was facing. I met the most inspiring group of people working for that next brand - in fact I work with a lot of them now still in an agency capacity and that feels surreal. A real 360 degree experience! If I didn't resign from the role that wasn't right and move onto the next when I did, Relier wouldn't be the business it is today.

What can businesses do to support women's equality in the workplace?

I feel incredibly lucky to work in a female dominant industry. Some might say I wear rose coloured lenses with this viewpoint, but for the most part I do see an equal number of female executives to male executives. The nature of the fashion industry is that women want to buy from and be inspired by female-led and female-founded brands and so Creative Directors, Founders, CEOs, GM's - they often are women in our industry.

As for how businesses can support women equally - I think the brands who do this well understand that a Woman is not just her role title. She is also a mother, an Aunty, a confidant, a daughter and a shoulder to lean on for so many people inside and outside of work. Brands who understand the burden of the juggle many women face when managing family, social and workplace commitments all at once, are the brands who support equality work. A late start after school drop-off, an early finish to grab the kids from school, the option to pick up work where she left off after the kids go to bed ... Pay equality and diverse hiring decisions are important too, but I think the little moments of flexibility are what establish equality in the workplace in the most impactful way.

What advice would you give to women in business?

Back yourself and don't always wait until you feel completely 'ready' to take the next step in your career. You don't have to have every single skill to apply for that next position, you don't have to wait to be offered a pay rise (you can ask for one based on your accolades), and you don't have to be perfectly prepared to succeed or give something a shot. I think often women wait to take the leap into starting a business or applying for a new role because they feel they are not perfectly ready ... but done is better than perfect and willing to give your all is always more powerful than knowing everything. I think taking the risk and giving things a shot is something we can all do more as women. In the famous words of Sheryl Sandberg, LEAN IN!
Elle is the Founder & CEO of Auricle Ear Seeds, a holistic self-care business that promotes the wellness benefits of auricular therapy.
What inspired you to start Auricle Ear Seeds?
I discovered ear seeds along my health journey following a blood cancer diagnosis in 2016. Acupuncture had been extremely helpful to me in reducing my anxiety over the years, and ear seeds were a convenient way to get the benefits of acupuncture at home, without needles. Unfortunately traditional ear seeds are not very aesthetically pleasing, which, as a fashion and beauty journalist, I found was a real downside. When I discovered gold-plated seeds I realised perhaps this would open up the practice of auricular acupressure to people who like me liked the idea of a gentle alternative to stress and pain relief which also looked like a nice accessory.
It's been amazing to see the practice gaining momentum in Australia as more and more people discover how effective these little 'seeds' can be.
What female figure inspires you on a daily basis?
Any woman who is willing to stick by her convictions in the face of opposition, vitriol or condemnation and draw attention to important world issues - the Malala Yousafzais, Greta Thunbergs & Grace Tames of the world - has my daily admiration, whether I agree with her opinions or not. I also admire author Glennon Doyle, whose writings have inspired me to live life untamed.
What has been your biggest career hurdle? How have you overcome this?
Fear. I've dealt with chronic anxiety since my early 20s, and feelings of impostor syndrome and worry have been constant bedfellows throughout my career. That said, I'm also a reformed people pleaser, which ironically proved quite helpful in dealing with my fear, as I'd often say yes to things which terrified me just so I didn't let people down.
My cancer diagnosis actually helped get my anxiety and fear under control, as I stopped trying to anticipate the future (as I wasn't sure I had one) and focussed on being present.
It's this mindfulness, plus a prioritisation on self-care which helped me to overcome these feelings, as well as the realisation that it's only by facing adversity and pushing through fear that one can grow and reach their potential.
What does being a woman in business mean to you?
It means backing myself. I spent a long time looking for the approval and encouragement of others before making big life decisions, and I feel this is a trap a lot of women fall into when they're young.
It wasn't until I decided that my approval mattered most that I truly came into my own power. I also feel I've joined an incredibly supportive community; I've been awestruck by the support I've received from fellow female business owners, and hope that I can pay it forward to young women starting out on their own entrepreneurial journeys.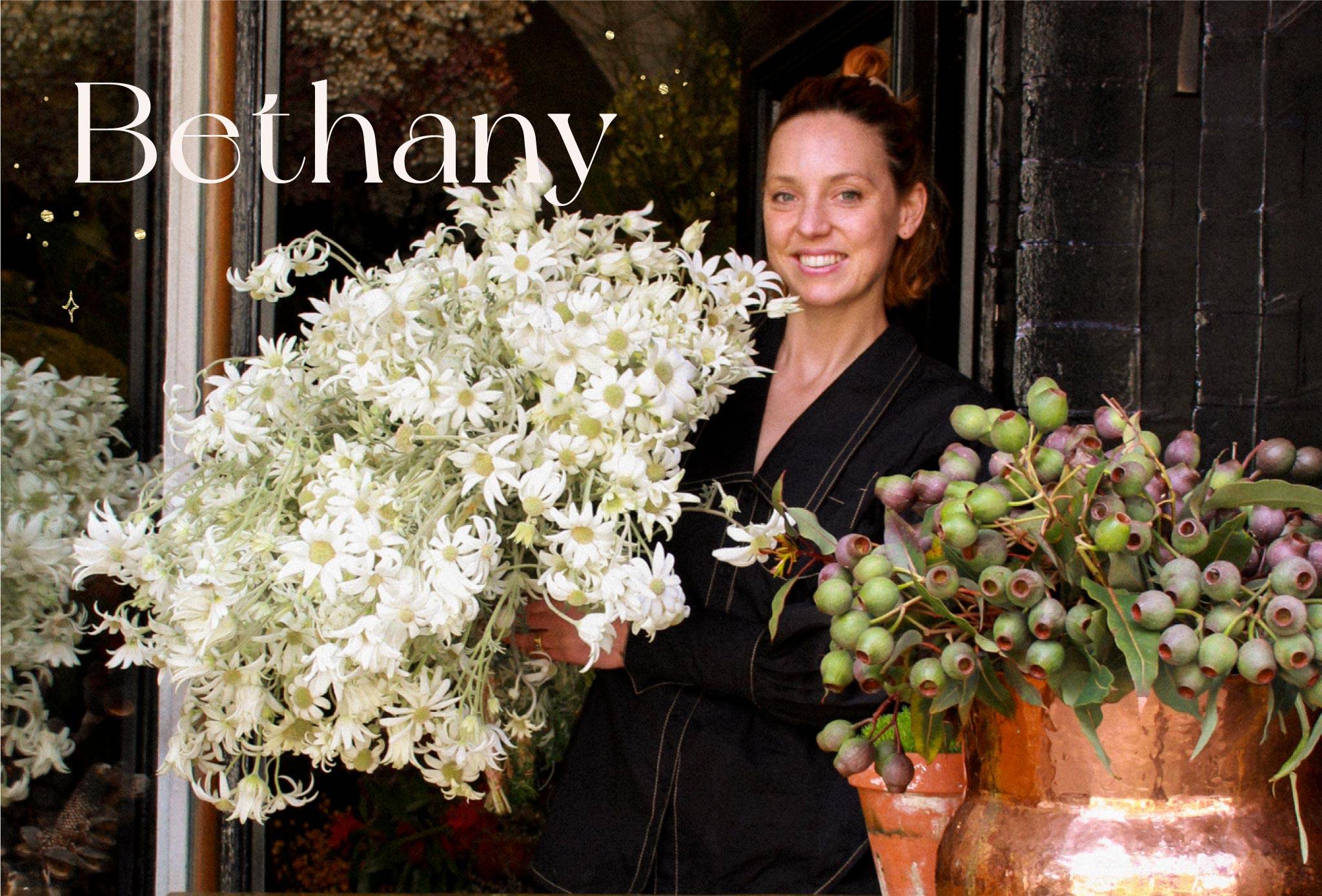 Bethany is the Founder of Bess, a Paddington-based florist filled withAustralian native wildflowers and seasonal blooms.

What inspired you to open Bess?

In short, it's family. I am the 5th generation in my family to be involved in the flower industry. Growing up on a flower farm I have always been surrounded by native flowers. My dad is one of the driving forces behind native cut flowers and by opening the shop I am continuing a legacy which is worthwhile. It's easy to take our native flowers for granted, having worked in London I now appreciate how insanely lucky we are to be surrounded by such unique and beautiful flowers. I aim to elevate the status of natives as much as I can.

What female figure has empowered you in your career?

I already mentioned my family so I will touch on my other role models. I was so lucky to work for Saskia Havekes at Grandiflora. To see her make things happen was such an eye opener for me, when others would simply say no, Saskia would find a way. Her creativity, positivity and sheer will power have left a lasting impact on me and quite plainly she changed the game. My single best piece of advice for anyone entering the work force or looking for a career change is: find a good role model.

Has your craft been shaped by your experience as a woman?

This is a difficult question. My craft has been mainly shaped by my upbringing and the work environments I have been a part of. I surround myself with people that are intelligent enough not to discriminate and would have afforded me the same respect if I identified in any other way. In essence how I identify has not been the strongest theme in my work life.

As a female business owner, what advice would you give to another woman wanting to start her own business?

Just start. If you are thinking about it, you are 99% of the way there. There is no right or wrong way to start and you cannot be afraid of making mistakes. Remember that life isn't fair and it's as much a Women's world as a Man's world if you are prepared to work for it!