Create your own personalised piece with meaningful pendants to mark life's special moments and milestones.

Adorn your necklace with your birthstone, the initials of a loved one or a special mantra to hold close to your heart every day.


All By Charlotte pendants are sold individually so you can collect, curate and celebrate.

1. Choose your base chain
2. Collect pendants that tell your story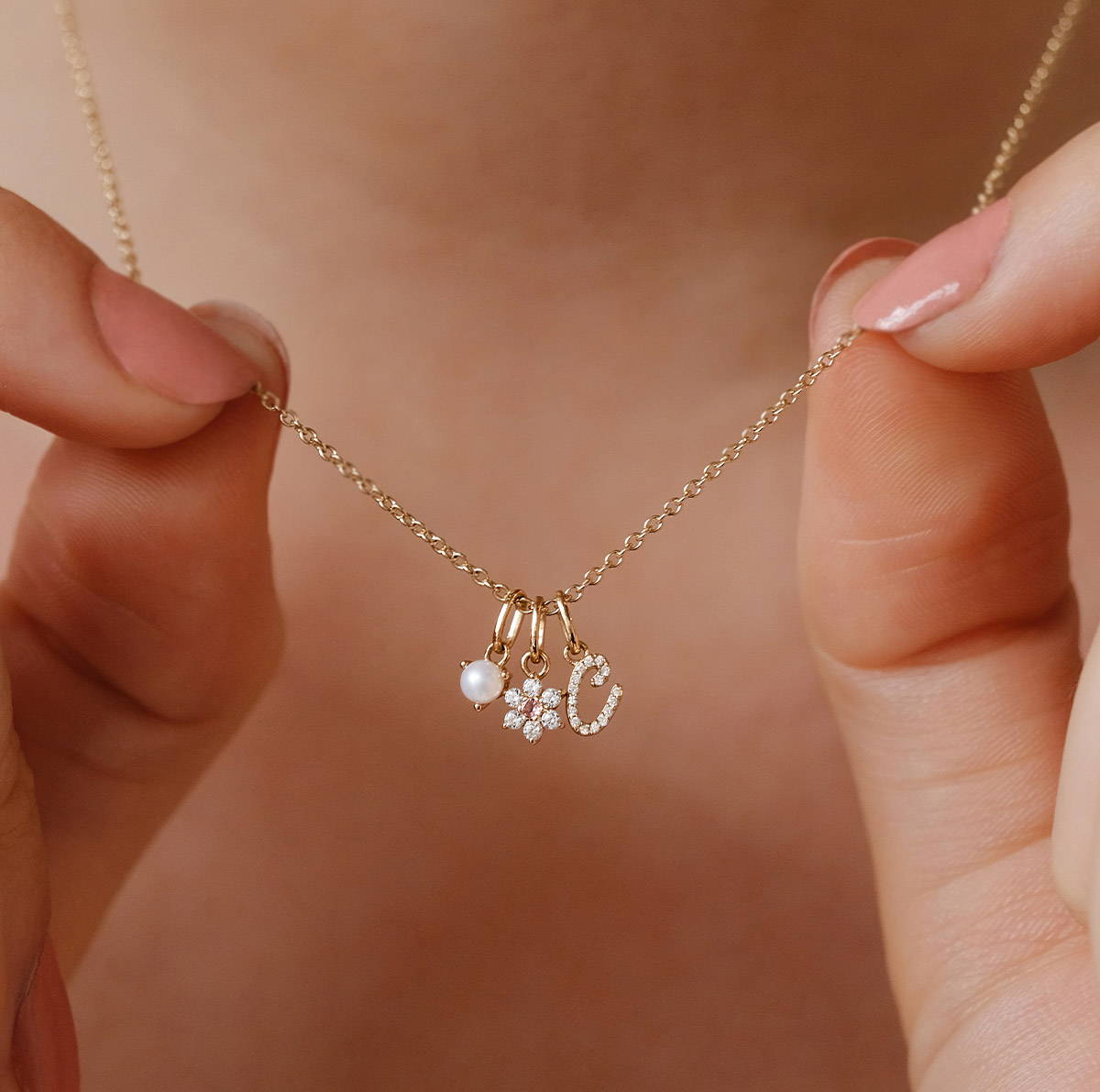 3. Layer with your favourite keepsakes