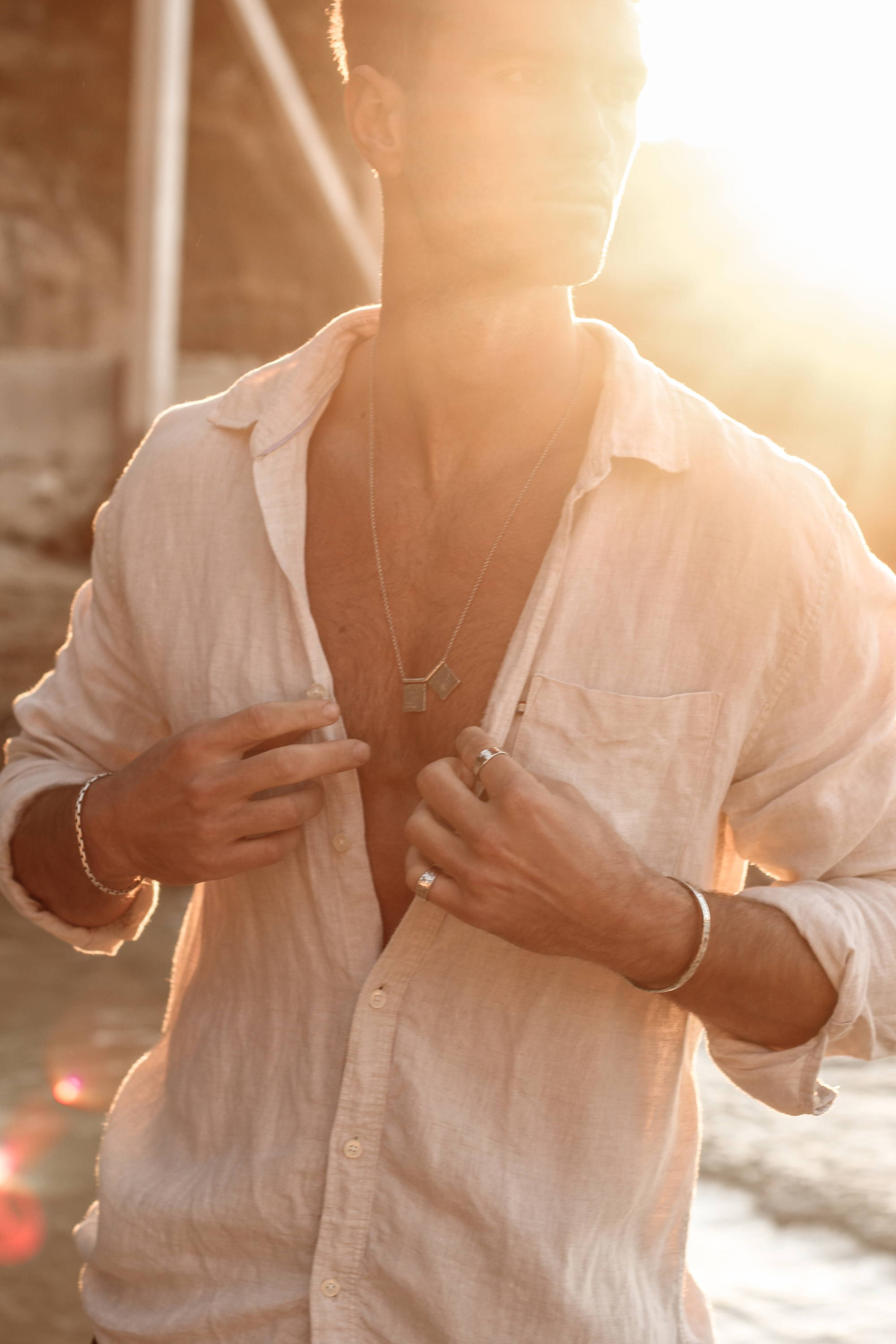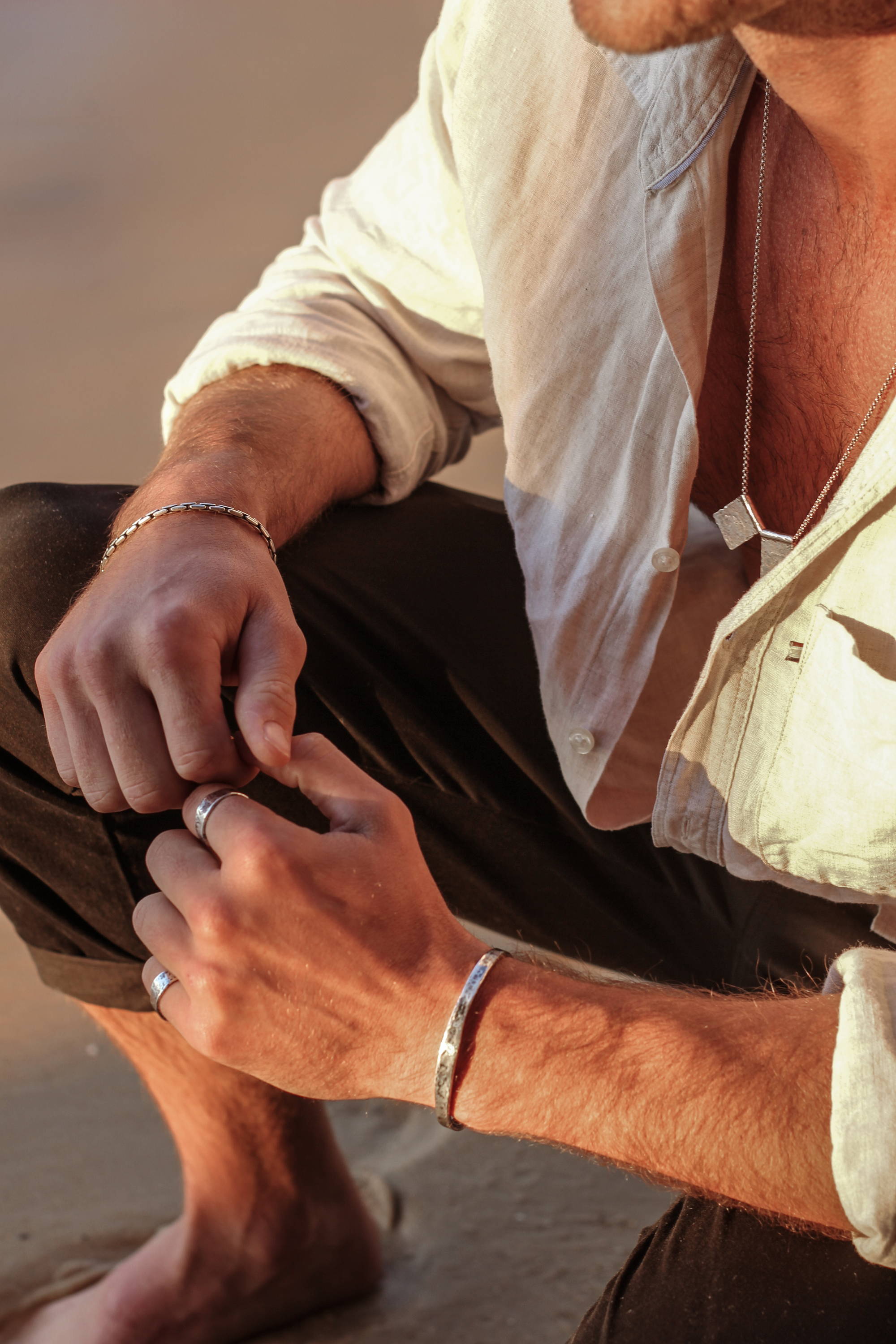 INTRODUCING
LIVE WITH PURPOSE
Our latests mens capsule was designed as a reminder to be present and live every day with purpose.
Crafted from 925 sterling silver, each piece is distinctively unique and one of a kind with its hammered detailing and raw finish.
Made to be engraved, lived in and worn with intention.